Super Mini Portable Hotspot Many Devotees Especially Among Teens
Super
Mini
Portable
Hotspot
Many
devotees
especially
among teens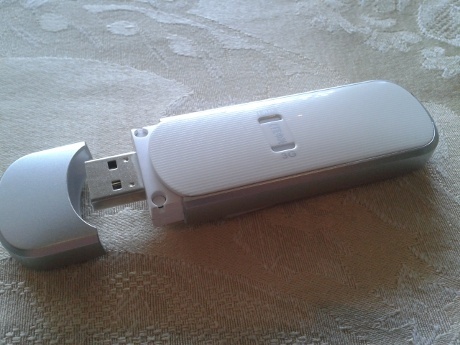 increasingly high mobility of data customers create a portable hotspot device demand.
At least so claims a new ZTE MF70 release, modem 2 in 1 which also could be a portable hotspot.
Natalia Sutanto, Public Relations ZTE Indonesia claimed, before releasing MF70, first team to survey the market in some areas.
"A few months before we were able to visit college campuses in Yogyakarta, Medan. Demand as a practical portable hotspot to support data access on the go," said Natalia.
That is why, he claims, the introduction MF70 received quite enthusiastically.
Not only as a modem, MF70 are bundled with Telkomsel Flash data packets can be both a portable hotspot that supplies data service of up to 10 devices.
"Before the release we've opened pre-order on that introduction. Indeed, the book reaches thousands of units," said Natalia, after the launch of ZTE MF70 at Penang Bistro Restaurant, Jakarta, Wednesday (10/10/2012).
Natalia does not clearly indicate the exact number.
However Yayat Rukiyat General Manager Partner Arta Buana modem as a distributor, the idea that the pre order MF70 reach 5,000 units per store in a month in Medan, Surabaya, Yogyakarta and West Java area.
"There are certain areas that have not been touched by the internet, some areas in Bali and Medan for example. Vodacom 3G signal by far the most widely spread and stable. Then this modem interest them," said Yayat.
Official price of Rp 599,000 with Telkomsel data package, mentioned Yayat relatively inexpensive.
The reason, the modem can be used for multiple devices.
"The issue is relatively expensive yes. But you see, if you buy a regular modem price of Rp 250 thousand seems cheap. This with a modem that also functions as a WiFi device for my 10 cheaper. Saving pulse, only one SIM card to connect all devices
, "he said promotion.
He also boasted, such as MF70 modem has appeal because it is practical, looks pretty easy to carry anywhere and promote efficiency because they can share Internet access.



(RNS / ash)