Love Story "The Genius" Steve Jobs Will Be Immortalized in a Book
Love Story
"
The
Genius
"
Steve
Jobs
will be immortalized
in
a Book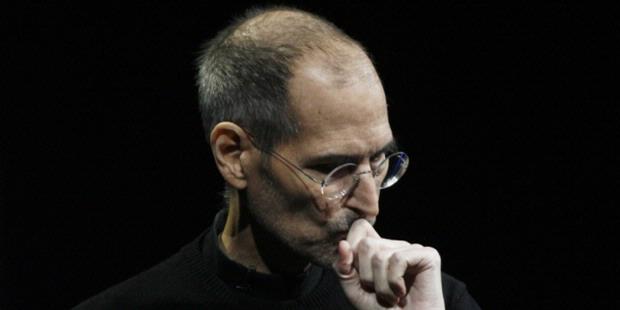 Former lover Steve Jobs, Chrisann Brennan, writing memoir about her past love affair with Jobs that winding.
Brennan was the girlfriend of Jobs during his high school and college, as well as the mother of the first child Jobs: Lisa.
Brennan currently resides in the San Francisco Bay Area, and worked as a painter.
As a memoir in general, the narrative Brennan is the memory of past events, which was written by the author's opinions and impressions.
In his book, Brennan will reveal the story of his meeting with the founder of Apple, when at Homestead High School in Cupertino, California.
After graduating high school, the couple lived together for a summer in a cabin.
They take the journey together to India, and attended college together.
Brennan says, Jobs' 17-year-old love poems of the Beat.
Beat is the author of American post-World War II, which became known in the 1950s.
This group combines experimentation of drugs, alternative sex, an interest in Eastern religion, reject materialism and embrace freedom of expression.
"It's like Beat poetry directs Steve to future technology," said Brennan, as written in The New York Times.

On his return from India, this romantic couple lived in a house in Los Altos, California, but occupy different rooms.
Intimate relationship between them led to Brennan pregnant and later gave birth to a daughter named Lisa Brennan.
At first, Jobs denied that he was the biological father of Lisa.
Brennan and Lisa finally moved into an old house in Menlo Park, where her life is far from prosperous.
A year after the birth of Lisa Brennan Jobs persuaded to do a DNA test.
And proven, Jobs was the father of Lisa.
As has been widely told, one of the early computers made by Apple named Lisa.
Jobs struggle over recognition as Lisa's father, will also be revealed by Brennan.
This memoir will be published by St. Martin's Press.
In the biography of Steve Jobs written Walter Isaacson, Jobs admitted regret for what he has done in his first daughter.
"I was (at the time) could not see myself as a father, so I do not know how to deal with it at that .... I try to do the right thing. But if I can repeat it again, I will do better.
'



Jobs died on October 5, a day after the launch of the iPhone 4S.
He died of pancreatic cancer, which diidap long time.
Jobs leaves a wife, Laurene Powell Jobs, and their three children namely Eve, Erin and Reed.
Sources:
CNET
Editor:
Wicaksono Surya Hidayat