Wow Fantastic Car,Will Bentley Car Adorn Street Racing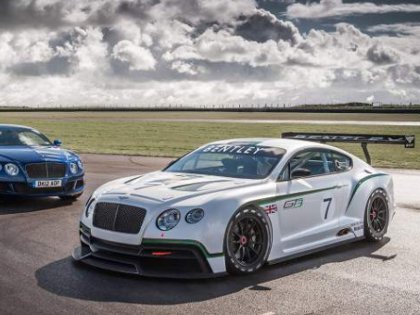 Will
Bentley
car
Adorn
Street
Racing
Paris - race cars designed specifically to run on the circuit, Bentley Continental GT3, will soon be a street car. Bentley will soon produce the car in limited numbers.


Reported by Autocar, Saturday (07/10/2012) car manufacturer known for its luxurious and sporty car was announced at the Paris Motor Show that will soon make street versions of their racing cars, Bentley Continental GT3.


Allegedly, Bentley wants to play in a world fast car market is now growing. Chances are, not to be outdone by Bentley and Ferrari Lamborghini Aventador already issued and F12 Berlinetta.


The heart of this car was awarded a large engine with twin-turbo W12 configured with a capacity of 6.0 liters. The machine is expected to shoot up to 700 horsepower.


Some are estimating that this car will also have a powered variant of 'small' the capacity of 4.0 liter V8 engine with twin-turbo.


Estimated, this car will be out in 2014. In its first year, the car will only be produced as many as 300 units first.